A major challenge faced by NGO leaders in Cameroon is identifying a problem and being able to get funds to solve the problem identified. Despite the number of funders willing to fund project proposals being able to convince a funder that a problem exists and you have identified a suitable solution to the problem becomes another challenge.
The capacity building workshop for NGO leaders in Cameroon has as objective to :
Train leaders to be capable of developing a proposal idea.
Know the main outlines of a project proposal.
Establish and maintain a relationship with funders.
Strategies to successfully implement a funding project.
Train leaders to be able to train others on grant writing skills.
This training is to run across three Cities in Cameroon for three days in each City, training 20 NGO leaders per City beginning with Bafoussam. The Bafoussam session ran from Monday 17th of May 2021 to Wednesday 19th of May 2021.  The three- day workshop brought to light multiple tactics and methodologies to apply while writing a solid grant proposal, the training was covered by Prof. Jesse Lutabingwa from the Appalachian State University who covered end to end process using workbooks, activities and assignments making every trainee worthy of their workshop completion certificate.
The trainees where well equipped with all the materials needed to effectively carry out a training to train others on the skills they got from the grant writing workshop.
The workshop was wrapped up with an award ceremony, a testimonial and tip sharing session by a Mandela Washington fellow Manka'a Yvonne sharing her experience on project and grant writing. In a typical Cameroonian way, the cohort and team presented a gift of appreciation to our trainer Prof. Jesse Lutabingwa for the wealth of knowledge imparted.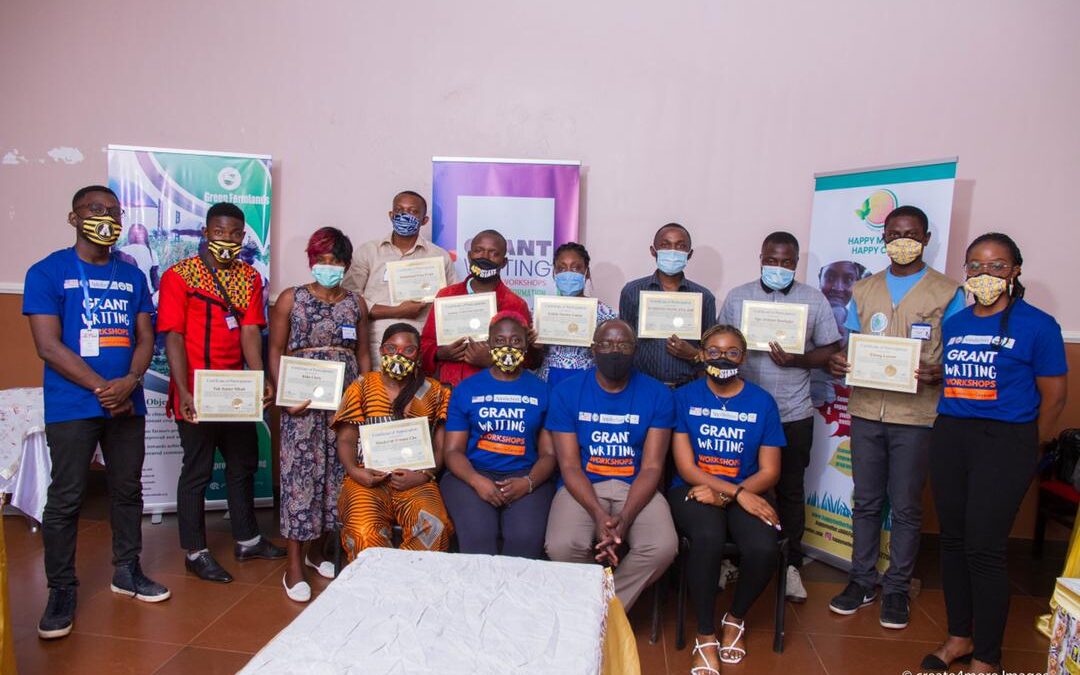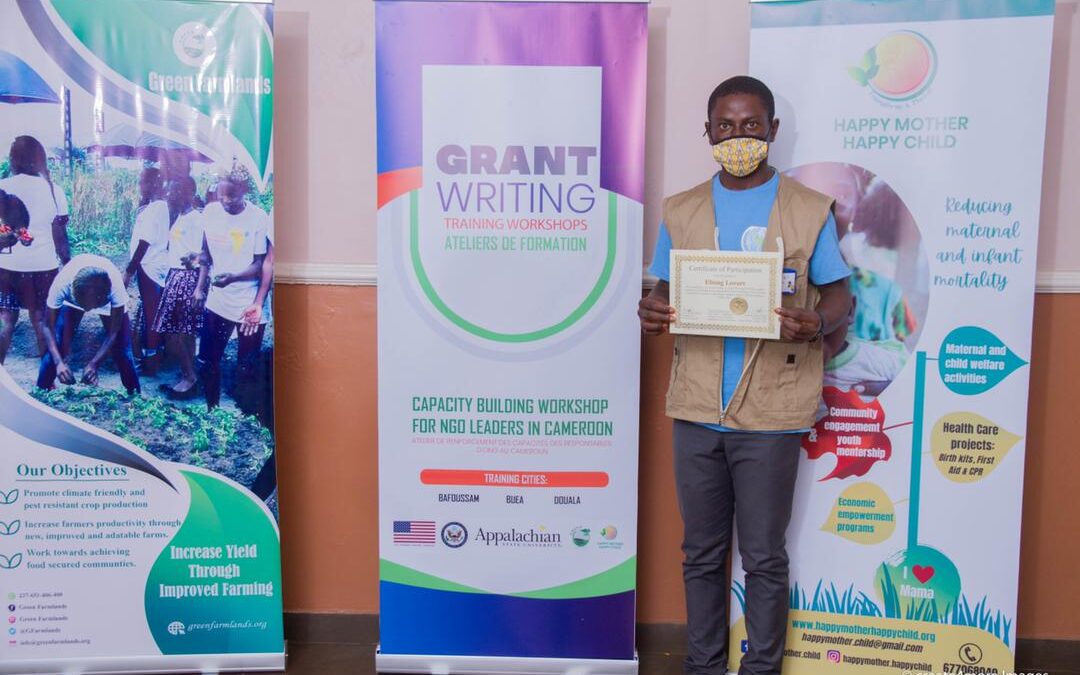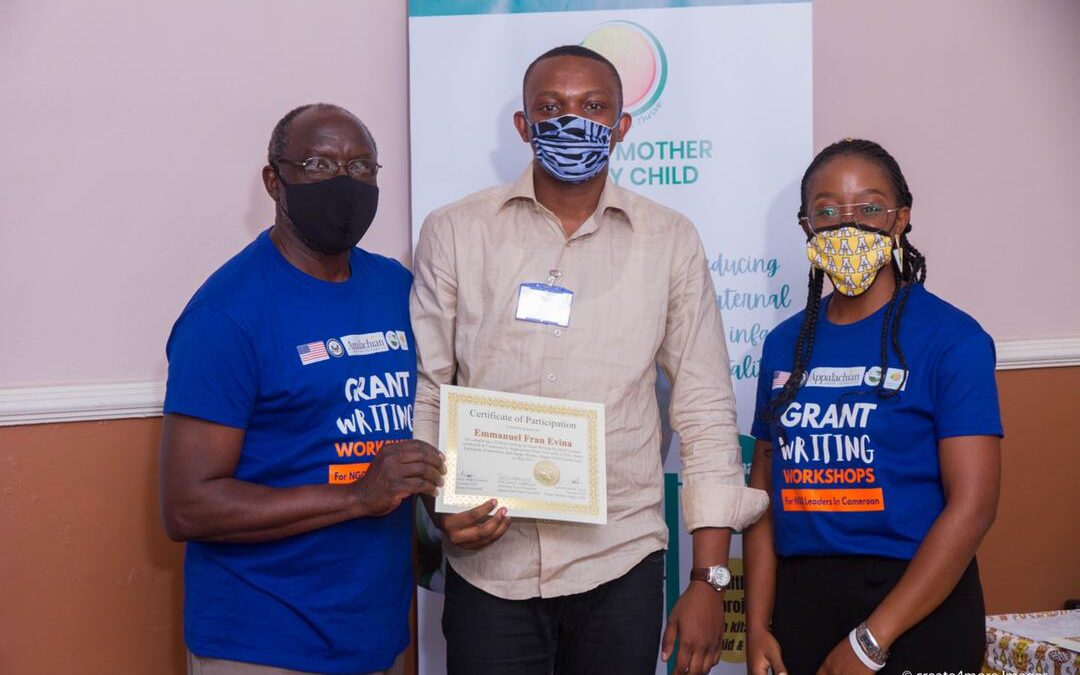 We remain grateful to our sponsors the US Embassy and partner Green farmlands on delivering a great session for NGO leaders in Bafoussam.
Next Stop – Another city
#GWW237#GWWCameroon#GWWCameroun#Grantwriting#NGOleaders#USembassy